The Happiest Place to Live in Great Britain 2020
The idyllic coastal town of St Ives has been named the happiest place to live in Great Britain, new research has found.
According to the national study, residents of the Cornish town are happier than any other community with their local area's nature and green spaces. Locals in St Ives also rated their neighbours as the friendliest in Great Britain.
The average asking price of a home in the picturesque seaside town is £413,414, which is 5 per cent up on this time last year and 19 per cent higher than five years ago. The average asking price of a two-bedroom property to rent is £717 per month.
Despite the price rises, demand for property in St Ives, a world-renowned surfing hotspot, has more than doubled (+120%) in a year.
Properties like this three-bedroom duplex apartment, with stunning sea views for £835,000 are selling fast and commanding strong prices.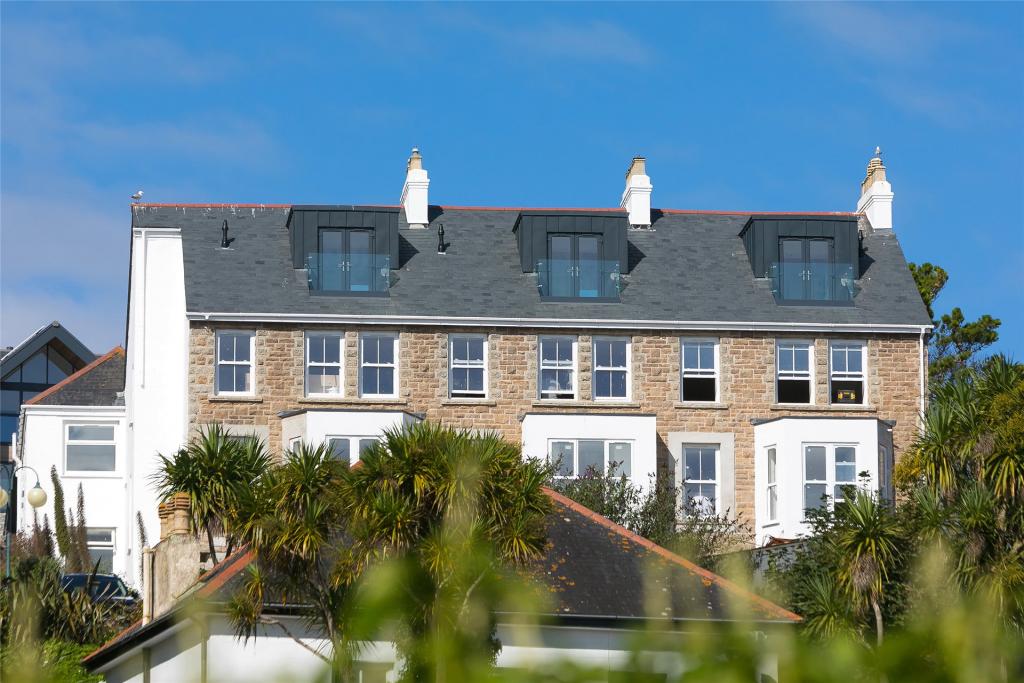 Jessie Wright, senior negotiator at Bradleys Estate Agents in St Ives, said: "I think there are a number of reasons why people are so happy living down here. The freedom to go for a swim in the sea or a run along the beach when we were only allowed one hour of outdoor exercise made lots of people realise that we have so much space to enjoy, coupled with wonderful countryside scenery and stunning beaches."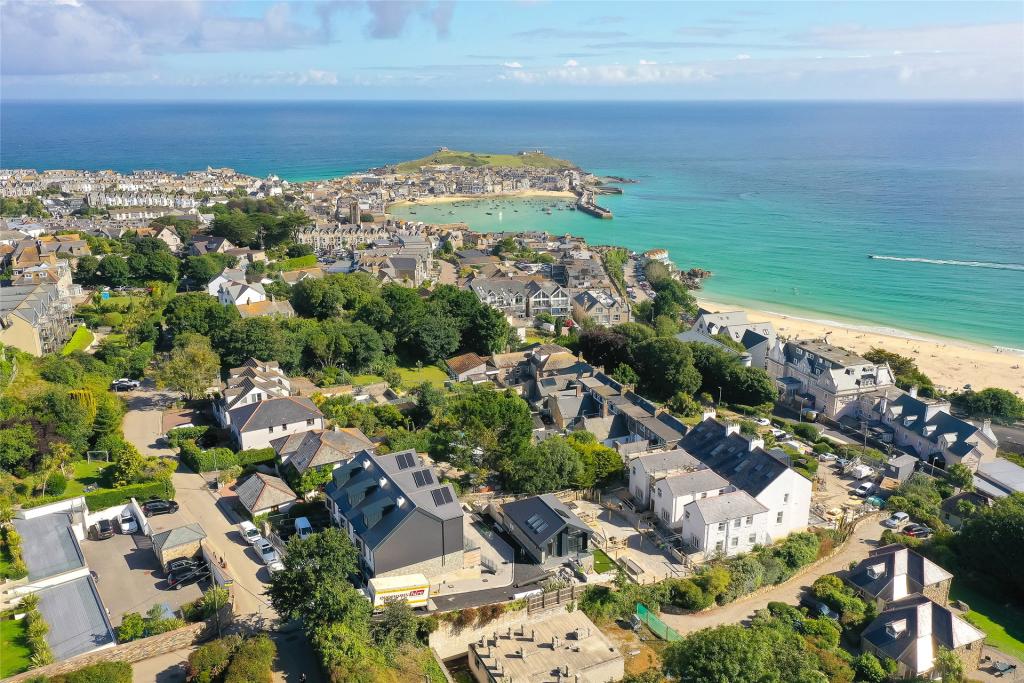 "The lifestyle is really out of this world; it's like we have our own little hub and micro-climate and the way of life here is a lot of people's dream. It's all very relaxed, and the Cornish word is 'dreckly', which means 'at some point', so it's fair to say that we've honed a very chilled out and stress-free vibe in St Ives, which I think is all part of the charm."
Second on the happiest place to live table is Skipton in North Yorkshire. The charming market town, often referred to as the 'gateway to the Yorkshire Dales,' has been named in several 'best place to live' league tables over the years. Home to top attractions like Skipton Castle, Kilnsey Park and the Leads and Liverpool Canal, there's lots to do and see.
The 2020 Happy at Home Index survey by Rightmove, with over 21,000 respondents, found that people living in coastal areas feel happiest. In fact, five of the top 20 happiest places this year are coastal locations: St Ives, Falmouth, Weymouth, Plymouth and Poole, which are also all in the South West.
Furthermore, people living in rural and coastal areas were found to be happier with where they live than respondents living in cities and urban areas. Rightmove says this reflects a nationwide trend of people desiring better access to outdoor spaces.
The study also discovered that people living in rural and coastal locations were more likely to have developed a greater affinity with their local area during the initial lockdown period, suggesting that access to green spaces made people more appreciative of where they live, especially during lockdowns.
Of the people who plan to buy or rent in the next 12 months, over half (56%) said they now place greater importance on access to nature and green spaces when deciding on the area and home they want to live in, with this trend most notable amongst younger home-movers in the 18-34 age group.
Overall, the experience of spending more time at home and in their local area this year has positively impacted how much people like where they live. Over one third (36%) said they now like their area more, 46% said there's been no change in how they feel and only 18 per cent said they now like their area less.
Rightmove's Happy at Home Index survey, now in its ninth year, asked residents how they feel about where they live, as well as asking them to rank ten happiness factors ranging from how friendly the neighbours are and how good the local services are to the sense of belonging and the quality of nature and green spaces in the area.
Regionally, Richmond upon Thames finished tenth in this year's national table, whilst also being named London's happiest place to live for the sixth consecutive year; Llandrindod Wells was ranked the happiest place to live in Wales and also returned the highest score across Great Britain for residents feeling able to be themselves and Perth topped the Scottish list boasting one of the strongest community spirits.
Regional rankings – top five in each region
Rightmove's Director of Property Data Tim Bannister said: "Overall, I think lockdown has enabled people to rediscover what's on their doorstep and spending more time in their local areas has made people value their surroundings and communities so much more."